The Premiere Business Virtual Assistant Company
For Business Owners, By Business Owners
Steven Kupferman and Omid Shaye founded BizVA after pioneering the use of Virtual Assistants to save money on staffing and improve profitability within their own businesses.
They have extensive expertise in using Virtual Assistants to seamlessly solve the staffing challenges inherent in operating a business, and they founded BizVA to help colleagues in the business community experience the same results.
How will a BizVA Business Virtual Assistant work for you?
Our hand-picked Business Virtual Assistants are highly vetted business professionals primarily based in the Philippines, where English is the official language and the first language taught in school.
We provide all of our Virtual Assistants with intensive training designed to reflect the service they provide to your business. Each of our BizVA Virtual Assistants are hand-picked through our vetting process to ensure all the needs of our clients are met with ease.
Adding qualified staff is the solution for your business so you can use your time for more demanding tasks while spending less money on qualified staff.
Our system provides your business with talent in many different areas that you can train into your specific workflow and needs. Our BizVA Virtual Assistants are here for you and ready to be shaped into what your business necessities are.
Tasks BizVA Business Virtual Assistants successfully handle for our clients include:
Customer service (answering phones and emails)
Meeting management and calendar scheduling
Billing, invoicing, Accounts Receivable/Payable
eCommerce online store listings and inventory management
Email management
Business and industry research
Reporting and dashboard creation
Event planning
Expense management
Personal assistant
Job applicants' prioritization, vetting and filtering
Tax Preparation
Client follow-up and prospect calling

And much, much more!

Your Virtual Assistants are here for you, whatever you need!
Our Business Virtual Assistants hourly cost comes with no hidden fees or setup costs. We practice a hassle-free, contract-free policy, which means you may cancel at any time. Your BizVA Virtual Assistant will work your preferred hours.
You will be matched to your very own BizVA Business Virtual Assistant. They will not change unless you request a change, so once you train them to your software or system and to what you are looking for, they become part of your daily team.
Our BizVA Business Virtual Assistants are instructed in IT security best practices and training. Our team checks that their computer hardware and anti-virus software meet our specifications. This means that all of your information as well as your customers are protected and secure.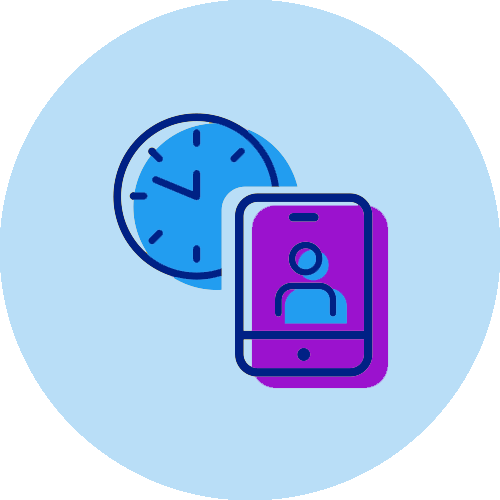 We use time-tracking software that allows us to carefully monitor web and mouse activity during work hours. We can provide you with summary activity reports from this time tracking software if you desire.
Tell Us Your Needs
Let us know where you need help and your requirements for a BizVA Virtual Assistant.
We'll Find the Best Candidates
We will select top talent to fit your needs that we see will best fit in your workflow.
Choose and Hire Your Favorite
Once you choose your BizVA Virtual Assistant, you can hand off assignments and tasks and enjoy the many benefits of your new hire.
Discover how our skilled Business Virtual Assistants can help your team grow
Set up a call today to find out more, and to learn how your business can grow with one of our BizVA Business Virtual Assistants on your team, without breaking the bank on your payroll.